Technical Specs
| Model | GHS4230 | GHS4235 | GHS4240 | GHS4250 | GHS4260 |
| --- | --- | --- | --- | --- | --- |
| Cutting capacity (mm) | 300 - 300 X 300 | 350 - 350 X 350 | 400 - 400 X 400 | 500 - 500 X 500 | 600 - 600 X 600 |
| Blade speed(m/min) | 27、45、69 | 27、45、69 | 27、45、69 | 27、45、69 | 27、45、69 |
| Blade size(mm) | 3505 X 27 X 0.9 | 4115 X 34 X 1.1 | 5000 X 41 X 1.3 | 5800 X 41 X 1.3 | 6640 X 67 X 1.6 |
| Main motor Power(Kw) | 3 | 4 | 5.5 | 5.5 | 5.5 |
| Hydraulic motor power(kw) | 0.75 | 0.75 | 0.75 | 1.5 | 1.5 |
| Cooling pump(w) | 90 | 90 | 90 | 90 | 125 |
| Worktable Clamping type | Hydraulic automatically | Hydraulic automatically | Hydraulic automatically | Hydraulic automatically | Hydraulic automatically |
| Main driving struction | Turbine drive | Turbine drive | Turbine drive | Turbine drive | Turbine drive |
| Feeding type | Hydraulic automatically | Hydraulic automatically | Hydraulic automatically | Hydraulic automatically | Hydraulic automatically |
| Machine overall size (mm) | 1800 X 2350 X 1500 | 2000 X 2350 X 1600 | 2380 X 2280 X 1850 | 2780 X 2250 X 2000 | 3150 X 2700 X 2100 |
| Machine weight | 1400KG | 1600KG | 2000KG | 2400KG | 3000KG |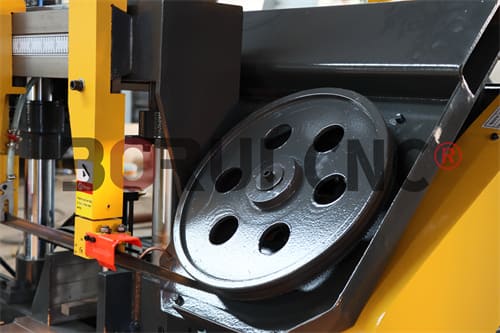 ATUOMATIC BALANCING DISC

Automatic balancing disc The surface is sprayedwith special plastic Not easy to rust.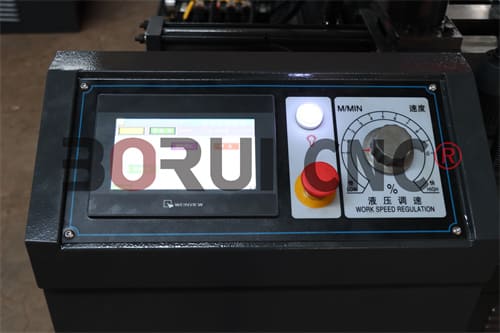 TOUCH SCREEN PLC CONTROL

Equipment sawing automation,Stepless variable speed.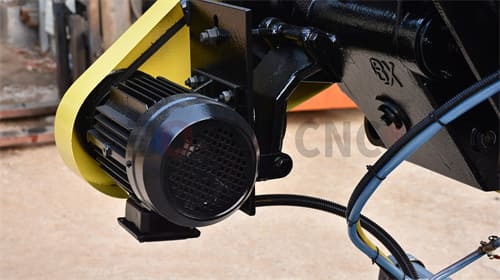 TRANSMISSION SYSTEM

Adopt high-power turbine reducer and international standard motor to ensure continuous cutting.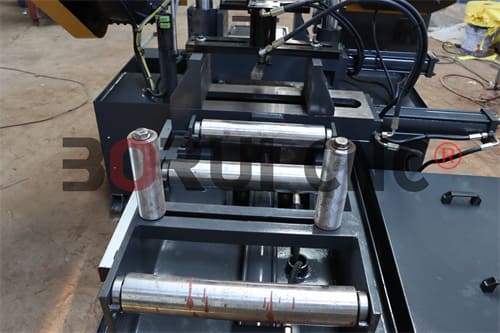 FEED/RETURN SET

Manual feed and return settings,and front stop settingslt can effectively adjust thefeeding and returning materials.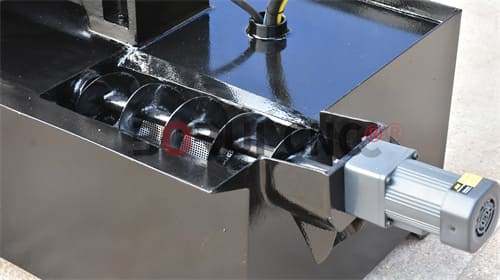 ELECTRIC CHIP REMOVAL

Electric chip removal high converying efficiency.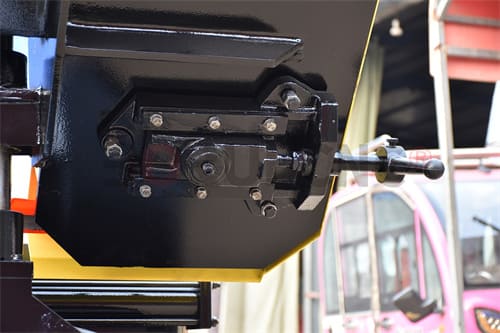 SAW BAND TENSIOPN

Optional:hydraulic tension
Video Display