CNC Turning Center With Y Axis BCK6650:
The CNC lathe with inclined bed is easier to remove chips than the CNClathe with flat bed.
The inclined bed is generally 45°.The bed is cast as a whole,withgood rigidity, good stability, good chip removal, high speed and goodaccuracy guarantee.
The linear rolling guide of the CNC lathe with inclined bed meets therequirements of high speed and high efficiency,reduces frictionalresistance and temperature rise deformation,improves machiningaccuracy, and can ensure the long-term stability of cutting machiningaccuracy.
The CNC lathe with inclined bed adopts domestic or importedhigh-rigidity turret tool rest,which has high positioning accuracy andsmall deformation during heavy cutting.
The CNC lathe with inclined bed adopts the overall inclined bed structure,which can still maintain the stability of the machine tool accuracy duringheavy cutting.
The X and Z axis servo motors are directly connected with the precisionball screw through elastic coupling, with high precision, and the twoends of the screw are fixed, which improves the supporting rigidity of thesupport seat, enables frequent high-speed positioning, and causes the
High-precision, high-rigidity programmable tailstock.
ln the design of CNC lathe with inclined bed, the spindle box adoptscorresponding measures to reduce the thermal deformation of thespindle, so that the relative stability of the spindle axis can be maintainedwhen the spindle works for a long time.
Main Technical Parameters Of BCK6650
编辑
Machine Model
Model
BCK6650-520
BCK6650-750
Major parameter
The maximum turning diameter on the bed
Φ570
Φ570
maximum machining diameter
Φ500
Φ500
Maximum machining diameter on the tool holder
Φ230
Φ230
Maximum processing length
520(8″)
750(8″)
Spindle and chuck parameters
Spindle head form (optional chuck)
A2-6(8″)
A2-6(8″)
Recommended spindle motor power
11-15KW
11-15KW
Spindle speed
4200rpm
4200rpm
Spindle hole diameter
Φ66
Φ66
Bar diameter
Φ52
Φ52
Feed section parameters
X/Z axis screw specifications
3210/4010
3210/4010
X-axis limit travel
270
270
Recommended X-axis motor torque
11N.M
11N.M
X/Z axis rail specifications
45/45
45/45
Z axis limit travel
610
810
Recommended Z-axis motor torque
11 N.M
11 N.M
X, Z axis connection mode
Direct
Direct
Turret or Gang
Optional turret (special configuration)
12T
12T
Recommended turret center height dimension
100mm
100mm
Tailstock
Socket diameter
80
80
Socket travel
80
80
Tailstock maximum stroke
480
480
Tailstock sleeve tapered hole
MT5#
MT5#
Overall Dimension
Bed type and inclination
Integrated/30°
Integrated/30°
Machine size(L * W * H)
1800×1320×1438
2100×1386×1435
Weight
Weight (approx. weight)
2500kg
2700kg
Y-axis Servo Powered Turret BCK6650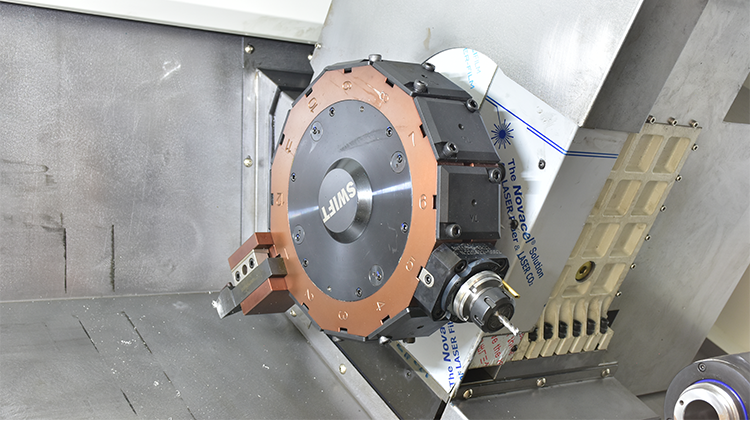 Hydraulic Tailstock BCK6650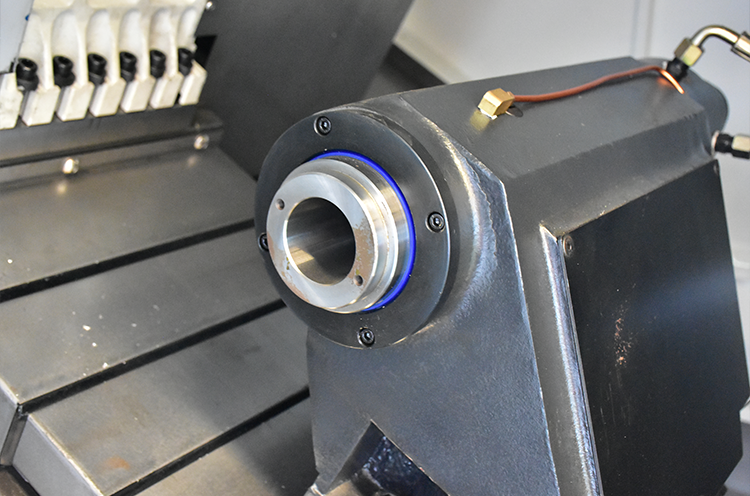 Hydraulic Station BCK6650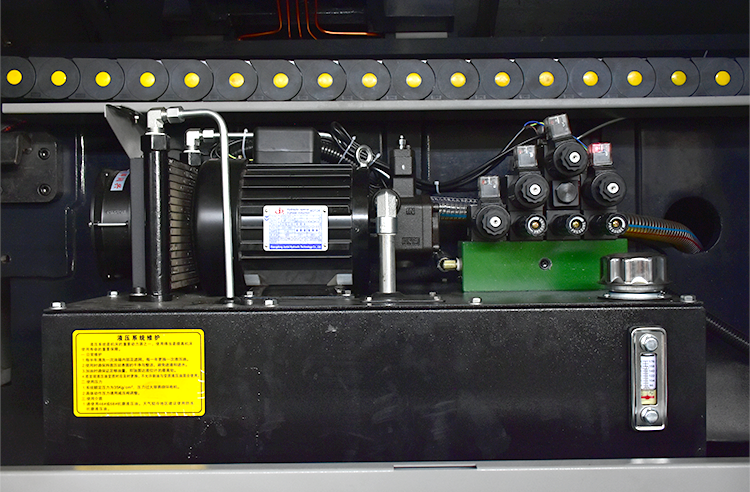 CNC Control System BCK6650