The performance of numerical control system determines the machining efficiency, forming accuracy and running stability of numerical control machine tools. Numerical control system can control the machine tool to achieve two – axis, three – axis or multi – axis linkage machining. The difference between machining center and ordinary CNC machine tool is that there is no tool library and automatic tool changing device.
1. Japan Fanuc Numerical Control System:
    Japan Fanuc company is today the world's CNC system research, design, manufacturing, sales strength of the most powerful enterprises.The highly reliable series is used to control small 2-axis lathes, replacing the stepper motor servo system; Can match the picture clear, easy to operate.
    Universal series for lathes, milling machines and small machining centers, cylindrical grinding machines, surface grinding machines, punch presses. Full function type 0-C series used for general purpose lathes, automatic lathes, milling machines, drilling machines, machining centers, internal and external grinder, surface grinder, double tool holder 4 axis lathes. High performance/price ratio 0i series integrated software feature pack, high speed, high precision machining, and has network function. For machining center and milling machine, 4 axis 4 linkage; Lathe, 4 axis 2 linkage; Milling machine, 3 axis 3 linkage; Lathe, 2 axis 2 linkage.
    FANUC16/18 series CNC system has the function of multi-spindle and multi-control axis. CNC milling machine can form a machining center with three-axis linkage and five-axis linkage. The ability to network with computers to form flexible manufacturing systems. The development of memory card online DNC processing function. FANUC NC system and servo system adopt 3×220V, 50Hz AC power supply standard.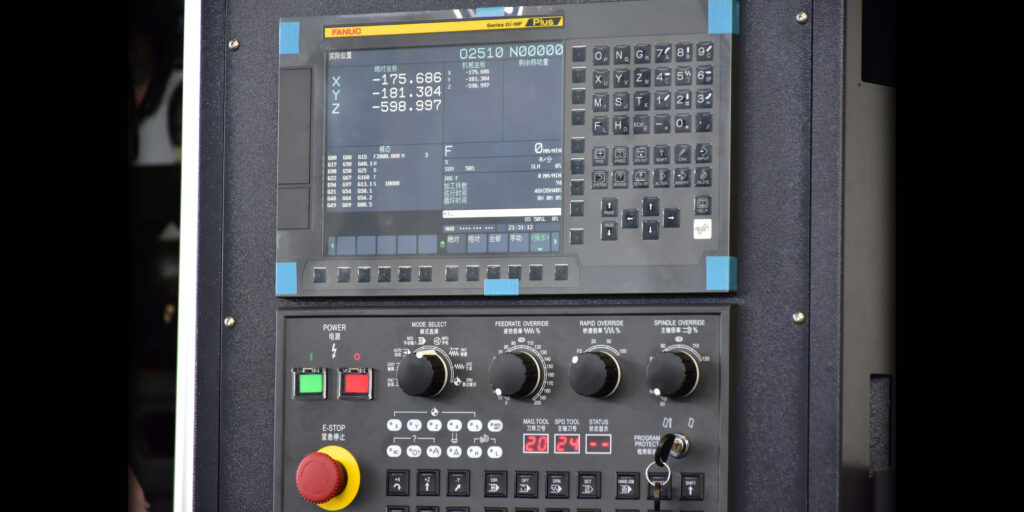 2. Germany Siemens Numerical Control System:
    Siemens is a global leader in the field of electronic and electrical engineering. Its main business areas are industry, energy, healthcare, infrastructure and cities. Siemens, with its innovative technologies, outstanding solutions and products, has been continuously cooperating with China, and has been widely recognized for its continuous innovation, outstanding quality and reliable reliability.
    SIEMENS numerical control equipment adopts modular structure design, good economy, in a standard hardware, equipped with a variety of software, so that it has a variety of process types, to meet the needs of various machine tools, and become a series of products. With the development of microelectronics, large-scale integrated circuits, surface mounted devices and advanced machining techniques are increasingly used, so new systems are more compact, more powerful and less expensive. SIMATICS series programmable controllers or integrated programmable controllers, with SYEP programming language, have rich man-machine dialogue functions and display in multiple languages.
    SINUMERIK 840D is equipped with 10 NC channels, and has the ability to process 10 groups of machining data simultaneously; Up to 24 NC axes and 6 spindle can be controlled. The standard Ethernet interface has strong communication function.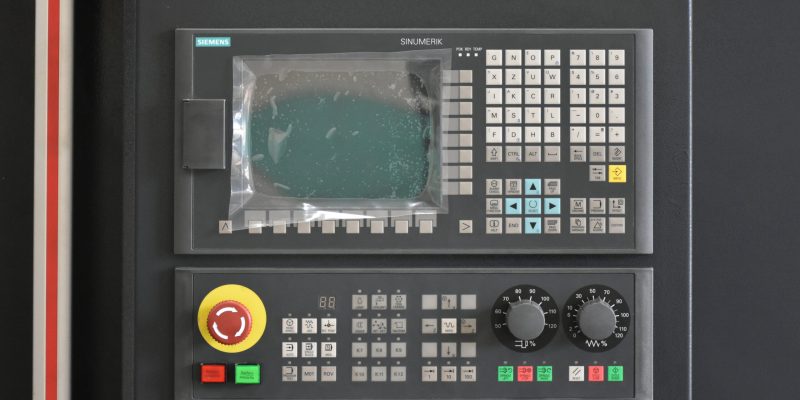 3. Mitsubishi Numerical Control System:
    The main production of distribution of mechanical equipment (including low-voltage circuit breaker, electromagnetic switchgear), electrical processing products (including CNC EDM forming machine, wire cutting discharge processing machine, laser processing machine), frequency conversion governor, servo system machines, CNC devices and their parts, sales of self-produced products, provide relevant after-sales service. M700V series belongs to the high-end products, complete nano control system, high precision and high grade processing, support 5 axis linkage, can be processed complex surface shape of the workpiece.