Features of X6332 Universal Rocker Arm Milling Machine:
1. The main components of the machine tool base, body, worktable, middle slide, and lift slide are all precision cast with high-strength materials, and are processed by artificial aging to ensure the stability and precision of the machine tool for long-term use. The longitudinal travel of the worktable adopts rectangular guide rails, with many contact surfaces and sufficient rigidity.
2. The end milling head of X6332 universal rocker arm milling machine is equipped with Taiwan turret milling head, high-speed milling, and the main shaft is equipped with two feed modes of manual and micro-movement. The milling head can be adjusted ±45° in the vertical plane and 180 in the horizontal plane. °, the rocker arm can not only retract forward and backward, but also rotate 360 ​​degrees in the horizontal plane, which makes the processing more convenient and accurate, and expands the processing range of the machine tool. The horizontal spindle adopts energy consumption braking, with large braking torque, quick stop and more reliable.
3. There are three types of manual feed, motorized feed and motorized fast forward in the vertical and horizontal directions of the worktable. X6332 universal rocker arm milling machine can obtain 8 different feed speeds by motorized feed, and can realize vertical and horizontal milling. , can meet different processing requirements; rapid feed can make the workpiece reach the processing position quickly, the processing is convenient and fast, and the non-processing time is shortened.
4. The Z-direction lifting of the lifting platform can be realized by manual and motorized methods, and the manual and motorized are interlocked, eliminating the unsafe factor.
5. The X-direction stroke of X6332 universal rocker milling machine table can reach 1300mm, the Y and Z-direction guide rails are rectangular wide guide rails, and the X, Y, Z three-direction guide rail pairs are processed by ultra-frequency quenching, precision grinding and scraping. Forced lubrication improves accuracy and prolongs the service life of machine tools.
6. The manual lubricating device can forcibly lubricate the vertical, horizontal and vertical lead screws and guide rails to reduce the wear of the machine tool and ensure the efficient operation of the machine tool. processing needs.
7. The operating system of the X6332 universal rocker milling machine is suspended on the upper left of the machine tool through the support arm, which conforms to the ergonomic principle and is easy to operate; the operation panels are designed with visual symbols, which are simple, intuitive and easy to operate.
8. Each nut is made of high-grade tin bronze precision casting, with good wear resistance and long service life.
Technical parameters of X6332 universal radial milling machine:
SPECIFICATIONS
Units
X6328
X6332
X6336
Table size
mm
1200*280
1370*320
1500*360
Table travel
mm
600/240/360
800/300/400
1000/320/450
T slot(number-width*pitch)
3-14*63
3-14*70
3-18*80
Spindle taper
ISO407:24
ISO407:24
ISO40 7:24
Horizontal spindle taper
ISO40 7:24
ISO407:24
ISO507:24
Spindle speed range(steps)
rpm
50HZ:65-4500(16) 60HZ:80-5440 opt. (variable)65-4000
Horizontal spindle speed range(steps)
40-1300(12)
40-1300(12)
60-1800(12)
Spindle travel
mm
127
127
127
Spindle feed range(steps)
mm
0.045,0.086,0.142(3)
0.045,0.086,0.142(3)
0.045,0.086,0.142 (3)
Distance between spindle nose and table surface
mm
140-500
140-540
140-590
Distance between horizontal spindle axis and table surface
mm
0-360
0-400
0-450
Main motor power
kw
2.2(V)/3(H)
2.2(V)/3(H)
3.7(V)/4(H)
Head rotation (left -right)
。
+90°
±90°
±90°
Head rotation (front -rear)
。
±45°
±45°
±45°
Machine weight
kg
1400
2000
2400
Overall dimension
mm
1550*1650*2250
2200*1820*2350
2600*2200*2550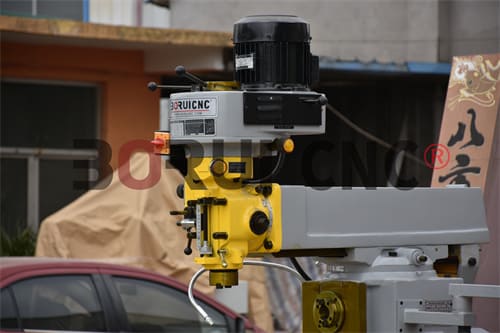 TAIWAN TURRET MILLING HEAD

Turret milling head can seivel 45°
(Fornt-rear),rotate 90°(Left-right).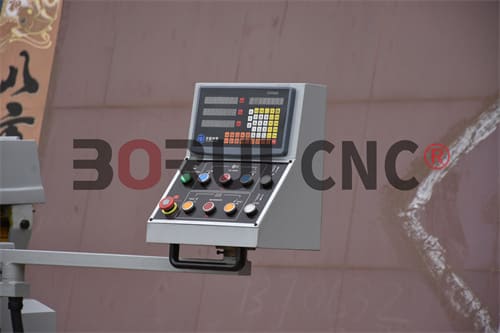 BOOM TYPE OPERATION BOX

Independent button operation box,eas to use.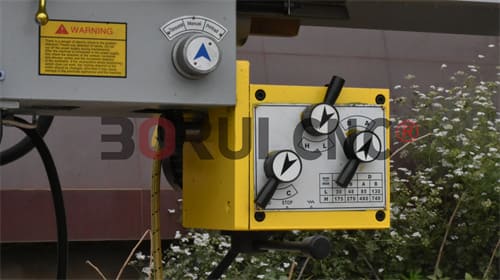 MULTI-SPEED TRANSMISSION

X/Y axis automatic feed
Can be low, medium and high multi-speed speed change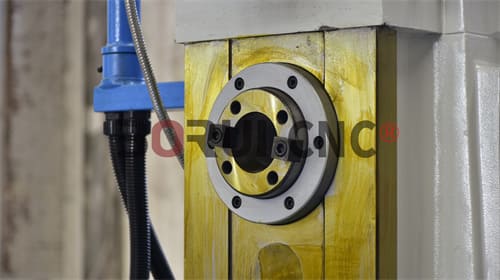 HORIZONTAL MILLING SPINDLE

Can drill and mill, multi-purpose machine.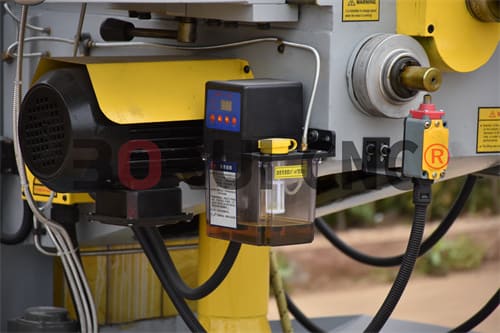 MAUNAL LUBRICATION

Manual lubrication is used to prolong the service life of the machine.
Video Display