Features of Small 4 Axis CNC Vertical Machining Center machine:
1. The bed base and the Y-direction guide rail are designed as one piece, and they are used for rear drainage. Four shock-absorbing pads are used for the overall leveling of the machine tool, and they are locked with nuts after adjustment.
2. The X-direction is designed as a large worktable and a small slider structure, that is, the X-axis motor moves with the worktable. The T-slot of the worktable is a through-slot.
3. The movement speed in the Z direction is slow, there is no counterweight, and the Z direction adopts a large torque motor (or a matching mode with a small counterweight).
4. One end of the X, Y, Z three-axis motor seat is equipped with a special bearing for the lead screw (back-to-back), and is locked with a precision round nut for axial positioning. The other end of the lead screw is a floating structure without support. Bearing size is 20 × 47 × 14.
5, X, Y, Z three-axis screw with 2506 specifications.
6. The spindle unit is purchased from BT30-100 (self-made spindle unit can be used). 1:1 transmission.
7. It is recommended to use a 5Nm 110-frame motor for X, a 6Nm 110-frame motor for Y, and a 7.7Nm 130-frame motor for Z.
8. There is a tool magazine installation joint surface on the side of the column, and the machine tool can be installed with BT30-12 bucket hat type tool magazines.
Technical parameters of Small 4 Axis CNC Vertical Machining Center machine:
| Specification | XK7126(XH7126) | XK7132(XH7132) |
| --- | --- | --- |
| Table size | 800*260mm | 1000*320mm |
| Max. table load | 200kg | 300kg |
| T-slot qty-width*distance | 3-14*75 | 3-16*75 |
| spindle speed | 8000r p m | 8000r p m |
| spindle nose to table surface | 100-500mm | 100-620mm |
| Spindle center to Column surface | 315mm | 400mm |
| Spindle taper | BT40 | BT40 |
| Main motor power | 3.7kw (servo) | 5.5KW(Servo) |
| X axis travel | 500mm | 630mm |
| Y axis travel | 300mm | 400mm |
| Z axis travel | 450mm | 500mm |
| X/Y/Z axis rapid feed | 15/15/15m/min | 20/20/20m/min |
| Positioning accuracy | ±0.012mm | ±0.012mm |
| Repeatabeility accuracy | ±0.01mm | ±0.01mm |
| Net Weight | 2200 kg | 2800kg |
| Overall Dimension | 2400*1900*2300 | 2900*2200*2370mm |
Small 4 Axis CNC Vertical Machining Center machine: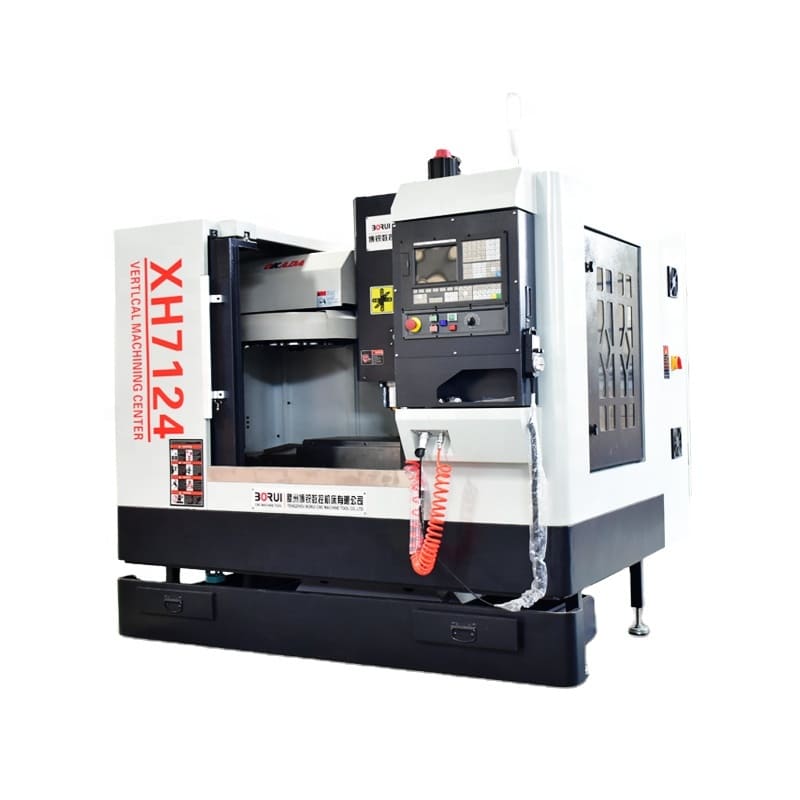 Taiwan brand hat type ATC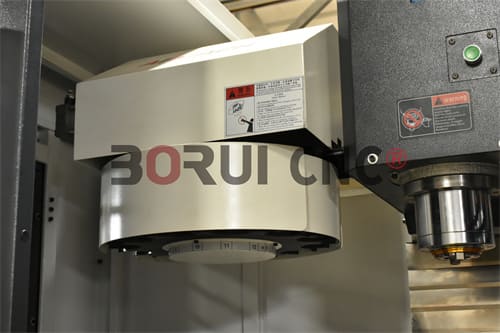 High rigidity quenching table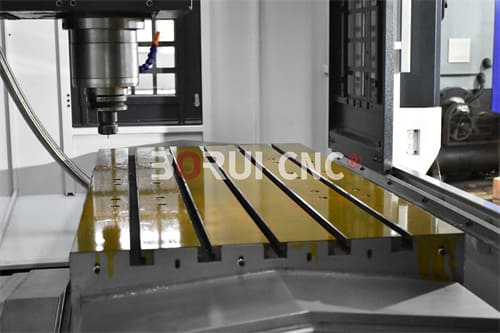 4 Axis CNC Vertical Machining Center machine: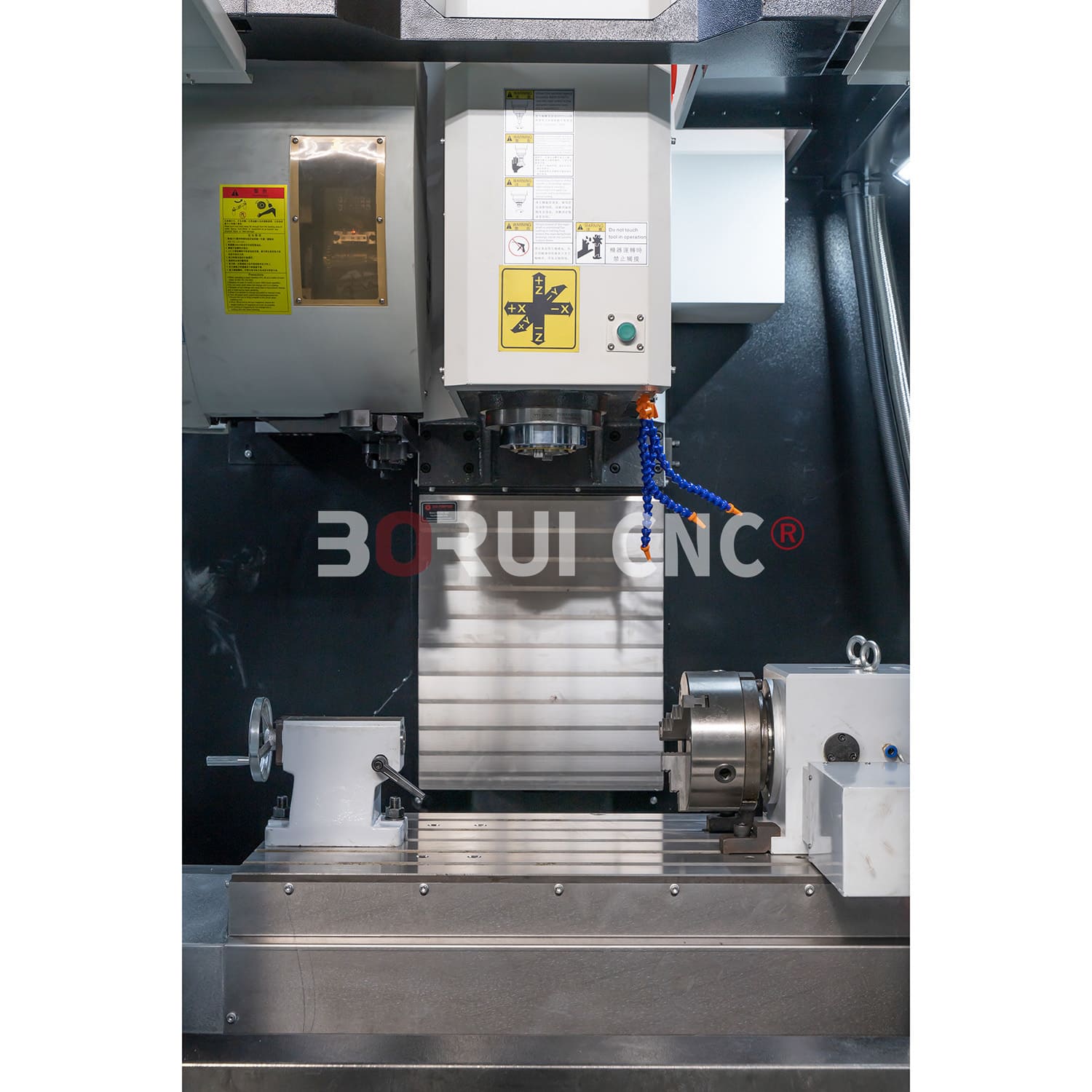 Application of Small 4 Axis CNC Vertical Machining Center machine: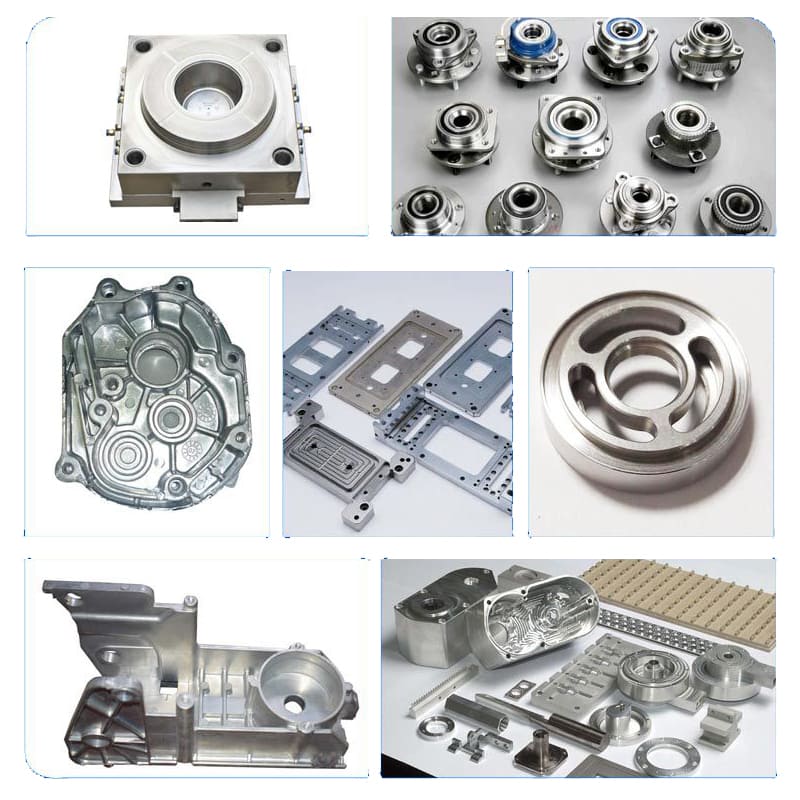 Video Display