Features of CNC Pipe Threading Lathe Machine QK1313:
Big spindle bore and double chuck to ensure process big diameter pipe
One-piece bed adopts high strength iron to ensure rigidity and precision
Ultrasonic frequency quenched guide-ways ensure good wear-resistance
Carriage and guide way contact surface use Turcite B to maintain accuracy
Standard Accessories
NC tool post
automatic lubrication
coolant
semi-shield
Optional Accessories:
Siemens controller,
Fanuc, Fagor, GSK and KND system etc.
full-shield
servo
hydraulic
power turret
Technical parameters of CNC Pipe Threading Lathe Machine QK1313:
Specification
UNIT
QK1313
QK1322
QK1325
Swing ove bed
mm
630/800
630/800
800
Swingovwr cross slide
mm
340/540
340/540
480
Distance between centers
mm
1000/1500/3000
1000/1500/3000
1000/1500/3000
Pipe threading range
mm
30-126
50-220
50-250
Guideway width
mm
550
550
600
Max.load capacity
T
3
3
4
Spindle bore
mm
130
225
255
Spindle spesd steps
—
VF.3 steps
VF.4 steps
VF.4 steps
Spindle speed range
rpm
30-650
20-380
20-350
Chuck
mm
φ400 3-jaw manual
φ500 3-iaw manual
φ630 4-jaw manual
Turret/tool post
—
NC turret 4 position
NC turret 4 position
Tool shank size
mm
32×32
32×32
32×32
Y axis travel
mm
320/420
320/420
420
Z axis travel
mm
850/1350/2850
850/1350/2850
850/1350/2850
X axis rapid traverse
mm/min
4000
4000
4000
Z axis rapid traverse
mm/min
6000
6000
6000
Teilstock quill diameter
mm
φ100
φ100
φ100
Tailstosk quill taper
mm
MT5
MT5
MT5
Tailstock quill travel
mm
250
250
250
Main sindle motor
kW
11
11
15
Coolant pump motor
kW
0.125
0.125
0.125
Width x Height
mm
1800×1750
1800×1750
1900×1750
Length
mm
3300/3800/5300
3300/3800/5300
3800/4300/5800
Net weight
T
4.5/5.0/6.0
4.7/5.2/6.2
6.0/6.5/7.5
Please note: swing diameter, bed length can customize according to real work demand, machine with spindle bore below 280mm cen choose servo motor direct diving structure turning center with C axis
CNC pipe thread lathe detail: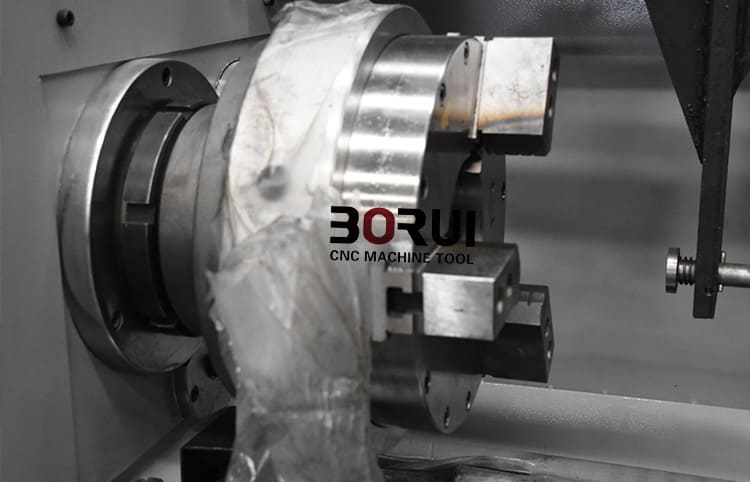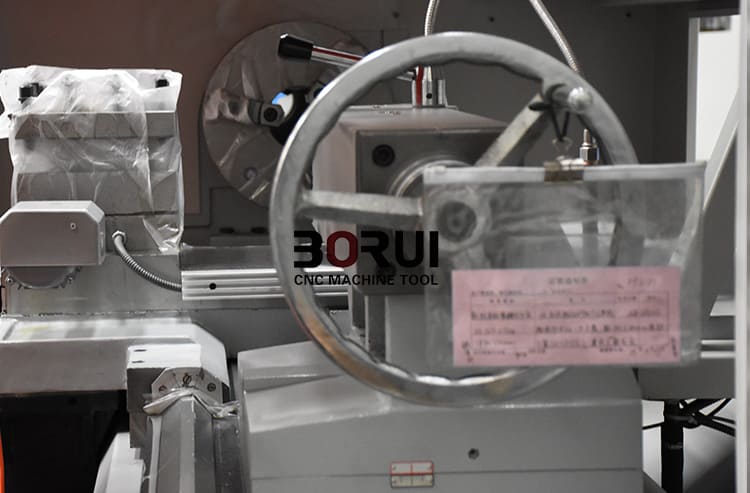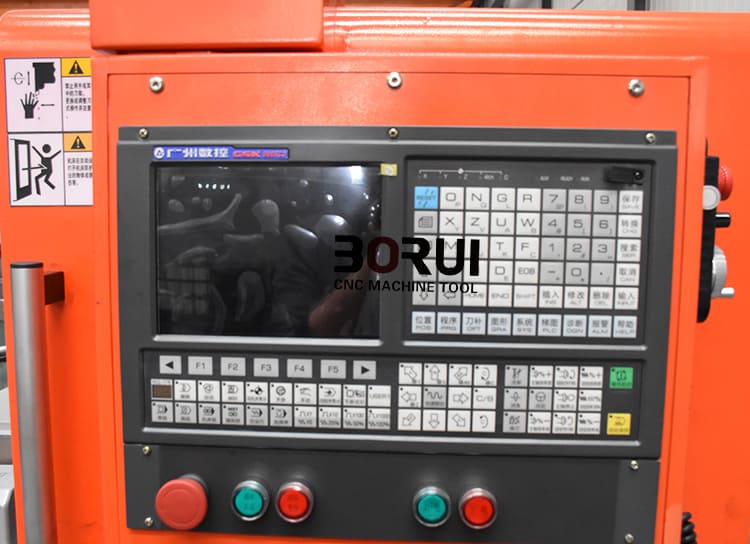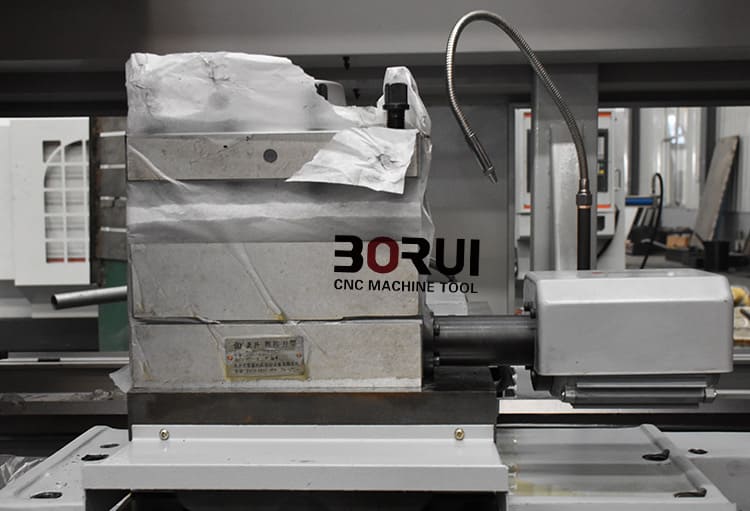 CNC Pipe Threading Lathe Introduction:
QK13 series CNC pipe threading lathe is mainly designed for processing internal and external pipe threads including metric, inch, module,DP and taper threads, as well as having all the common functions of normal CNC lathe such as processing the inner bore and end face of shafts and disks.This series lathe machine is widely used in industries including petroleum exploiting, minerals mining. chemical piping and geological prospecting,it is high- efficiency equipment in processing and repairing drilling pipe, drilling rod, thread coupling and soon.