4 Axis CNC Milling Machine XH7126:
Mini cnc milling economic machine center XH7126 is with box guideways, ensuring the machine's machining       accuracy and stability.
The small vmc machine can be with taiwan arm type tool magazine or drum type tool. magazine with 10 tools capacity. It can change tools quickly.
The machine is with RS232 interface, separated handwheel, spindle blowing chip removal system.
The fuselage and main components are high strength cast iron, microstructure stability, ensure the stability of machine tool for long-term use.
The column at the bottom of A type bridge type structure, combined with the big box base, greatly reduce the vibration of machine on heavy cutting.
The pre tension precision ball screw drive.
The high speed, high precision, high rigidity spindle unit.
The design of oil-water separation.
The intermittent automatic lubrication.
Automatic scraping knife system.
Technical Parameters Of 4 Axis CNC Milling Machine XH7126:
Specification
XK7126(XH7126)
XK7132(XH7132)
XK7136(XH7136)
Table size
mm
800*260
1000*320
1250*360
Max. table load
kg
200kg
300
400
T-slot qty-width*
U-distance
mm
3-14*75
3-16*75
3-18*80
spindle speed
rpm
8000r p m
8000
8000
spindle nose to table surface
mm
100-500mm
100-620
100-650
Spindle center to Column surface
mm
315mm
400
465
Spindle taper
BT40
BT40
BT40
Main motor power
kw
3.7kw (servo)
5.5 (Servo)
5.5 (servo)
X axis travel
mm
500mm
630
860
Y axis travel
mm
300mm
400
450
Z axis travel
mm
450mm
500
550
X/Y/Z axis rapid feed
m/min
15/15/15m/min
20/20/20
20/20/20
Positioning accuracy
mm
±0.012mm
±0.012
±0.008
Repeatabeility accuracy
mm
±0.01mm
±0.01
±0.005
Net Weight
kg
2200 kg
2800
3000
Overall Dimension
mm
2400*1900*2300
2900*2200*2370
3000*2300*2550
XH7126 Magazine Tool: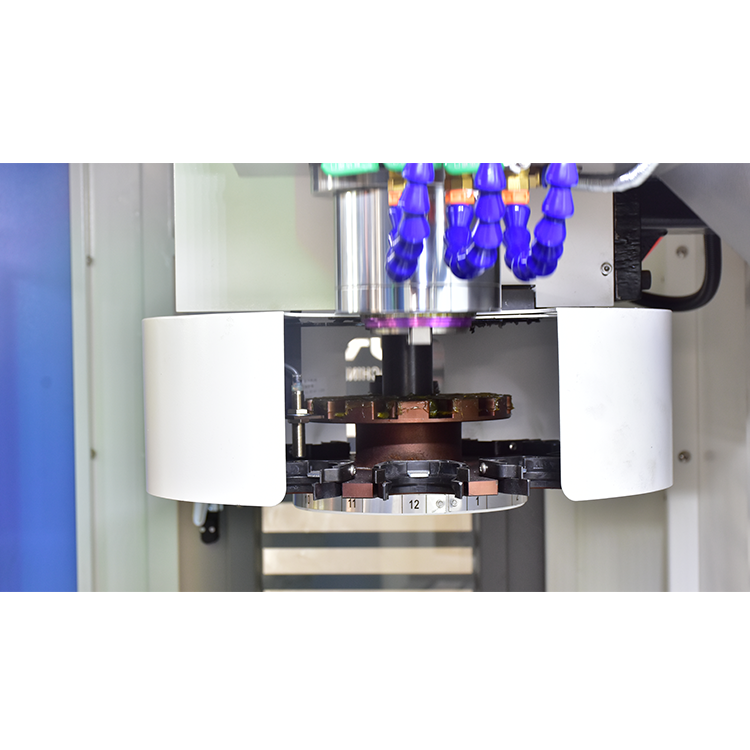 XH7126 Oil Lubrication System: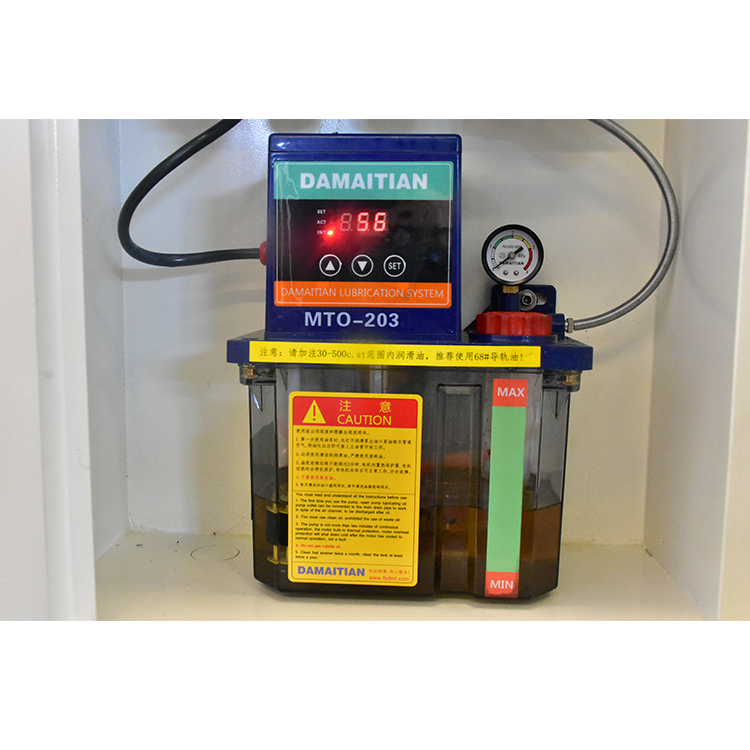 XH7126 Taiwan Brard Spindle: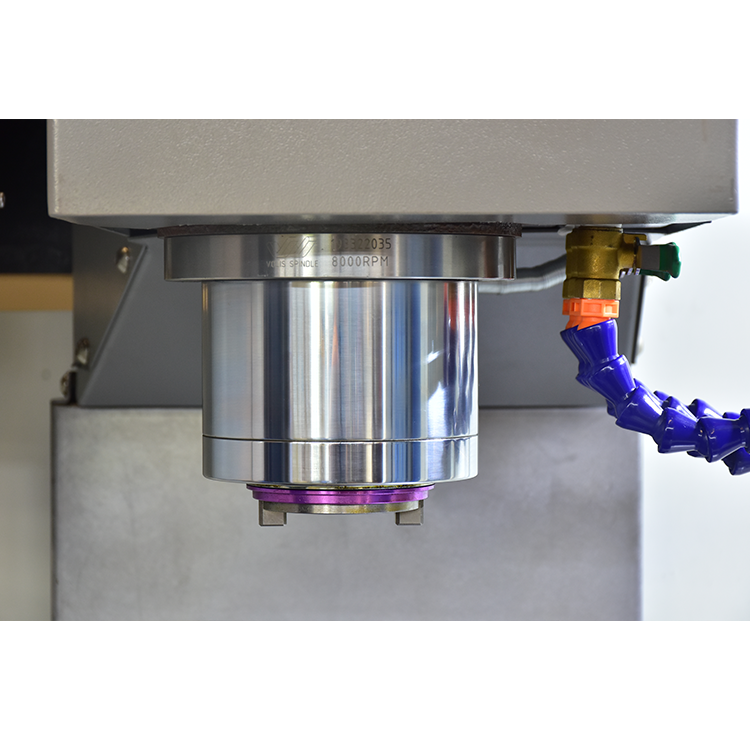 XH7126 Workbench: